Have you ever gone though a stage in your life where you felt like Cinderella? Not the Cinderella with the glass slippers and Prince Charming, but the Cinderella who lived in rags, and cleaned the floors with toothbrushes to make other people happy…
Well, this week I have felt a bit like Cinderella. I have been helping my dear friend Dusty prepare to get her yoga studio ready for her grand opening this coming weekend. I was glad to help, especially since she is having high stress, and has ALOT to do still!
For starters, I had to wear my work clothes, and work tennis shoes, in case she needed me to paint, lay flooring, tile the bathroom, or hook up light fixtures. I definately looked the part of a blue collar worker, minus the toolbelt. However, when I entered the building, she quickly clarified that I would NOT be doing any of those jobs….mostly because she had professionals and/or people who knew how to do these jobs, working on these jobs!……What could she need me for then?
Then I thought maybe she would want me to set up the file cabinet system, organize papers, or do some interior design…but this wasn't the case either. I admit that I was a little confused about what my role was in this whole process. Everyone else had jobs, and I felt like my talents were being wasted.
The first day, not unlike Cinderella, I let her order me around here and there. "Carry that box in, take that box out, help me move these boards"…. That kind of stuff. We picked items up from stores, bought lunch for the workers, and mingled with other business owners. I figured at this point she was considering me to be her personal assistant. I could live with this job for sure! I just wish I had dressed better….
Today was a different story all together though. I still came in my work clothes, but came prepared to make phone calls, get meetings set up for her, and return phone calls back to some of her entrepreneur friends. But…she had different ideas in store for me. Instead, I had to clean lockers out with scratch pads and a toothbrush, using soapy water, and not soapy water, and cleaning spray if necessary….it was confusing. If I tried not to use the toothbrush, she would say "Are you using the toothbrush"? And I would say "Yes", regardless of the true answer. We were working well together.
Later, I cleaned window sills, and then the windows, up on a tall ladder, higher than her insurance probably covers me for…but I did it anyway, because she's my friend, and I want her business to succeed. And I DO feel like I played a MAJOR role in her future success, because there isn't a smudge on the glass…they are clean as a whistle!
Even if some of the work hasn't been glamorous, I feel grateful to have helped her….so that I could get my foot in the door, so to speak. She has assured me that I can work the front desk for free, ANY day of the week that I want to…SO, there is that!
The only down side to this whole Cinderella process, is that she is so stressed that she can't concentrate on the funny things that I am saying. She has missed quite a few GOOD stories this week, and when I look at her, cracking my own self up…she either isn't even listening to me, or is staring blankly! I don't know which is worse!
I got a good laugh while visiting the subway this afternoon with her. She was getting foot long subs for her dad and uncle (We were not ordering anything for ourselves). She was belting out orders to these workers, and I was impressed that she was recalling all of their desired toppings!
Two different workers were working on the two different sandwiches, and they thought I should be picking my own toppings! They kept looking at me, and I would coyly look at her for the answers. Her brain was too chaotic to see what was going on, until I kept giggling and finally said "You know they think you're ordering for me"?
Irritated, by my annoying laughter, she clarified what was happening immediately…ruining my fun, just like a real boss! It didn't keep me from laughing the whole way back though…..She would then just look at me and simply say "Wow, you really thought that was funny"!…AND I DID! Maybe I need some rest!
Anyway, there ends up being a sort of "ball" at the end of this story! In the middle of the day, she let me go look at the penthouse, where she will be holding her grand opening party soon! It was breathtaking! As I walked through the PENTHOUSE, I felt like a billionaires mistress for a moment…after all, I was still wearing my rags! High ceilings, two balconies, a fireplace, luxurious furnishings, 4 bottles of already stored wine……I could DEFINATELY live here! I sat on the sofa, touched the counter in the kitchen, looked over at the city, and took a cat nap on the hammock made for a family of four….this is what life was all about! It was worth scrubbing things with toothbrushes!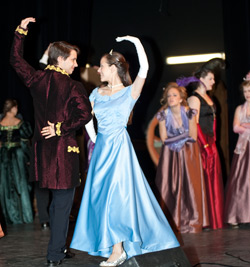 I have one more day of helping my pal. Then, the next time I go, I will finally get to wear my evening gown to the real ball in that penthouse! The Party!
Even though I have done very little in the way of assistance, I enjoyed helping her with what I could. So, I'm saying good luck to my good friend…… and wish her great success!
https://media.corban.edu/ds9/news/Cinderella-68.jpg
http://twistedsifter.files.wordpress.com/2012/03/real-life-disney-character-cinderalla.jpg